5 Ways to WOW at Your Next Dinner Party
Whether you're hosting your own dinner party or supplying a dish for a potluck, cooking for your social circle can be a daunting and intimidating task. If you're a novice in the kitchen and stressing about how to impress your guests, we're here to help. Below you'll find our tips and tricks to make sure you knock your dinner out of the park. These tips are simple and easy to apply regardless of whether you're making a simple salad or an intricate 4 course meal. Let's get cooking!
1. use bright, contrasting colours
WOW your party guests by incorporating a big pop of colour that's as unexpected as it is beautiful. A meal is sized up and devoured by the eyes before it's even tasted on the tongue, so enticing your guests with a visually appealing colour palette is a sure-fire way to guarantee their praise.
A simple garden salad is transformed by using highly pigmented, contrasting colours. Rather than using a bed of greens for your base, try mixing chopped spinach with thinly shaved purple cabbage and topping it with shredded carrots, cherry tomatoes, and julienne yellow peppers.
2. Make one ingredient a show stopper
Dinner parties are great but the menus can sometimes feel mundane and... expected? If you struggle with this and are looking for ways to spice up your go-to recipes without having to learn an entirely new dish, try adding one new and exciting ingredient to an already tried and true favourite.
Summon your inner chef by pushing recipe boundaries! Try something unexpected in an otherwise run of the mill recipe like this pineapple guacamole. Who says fruit and avocado can't mingle?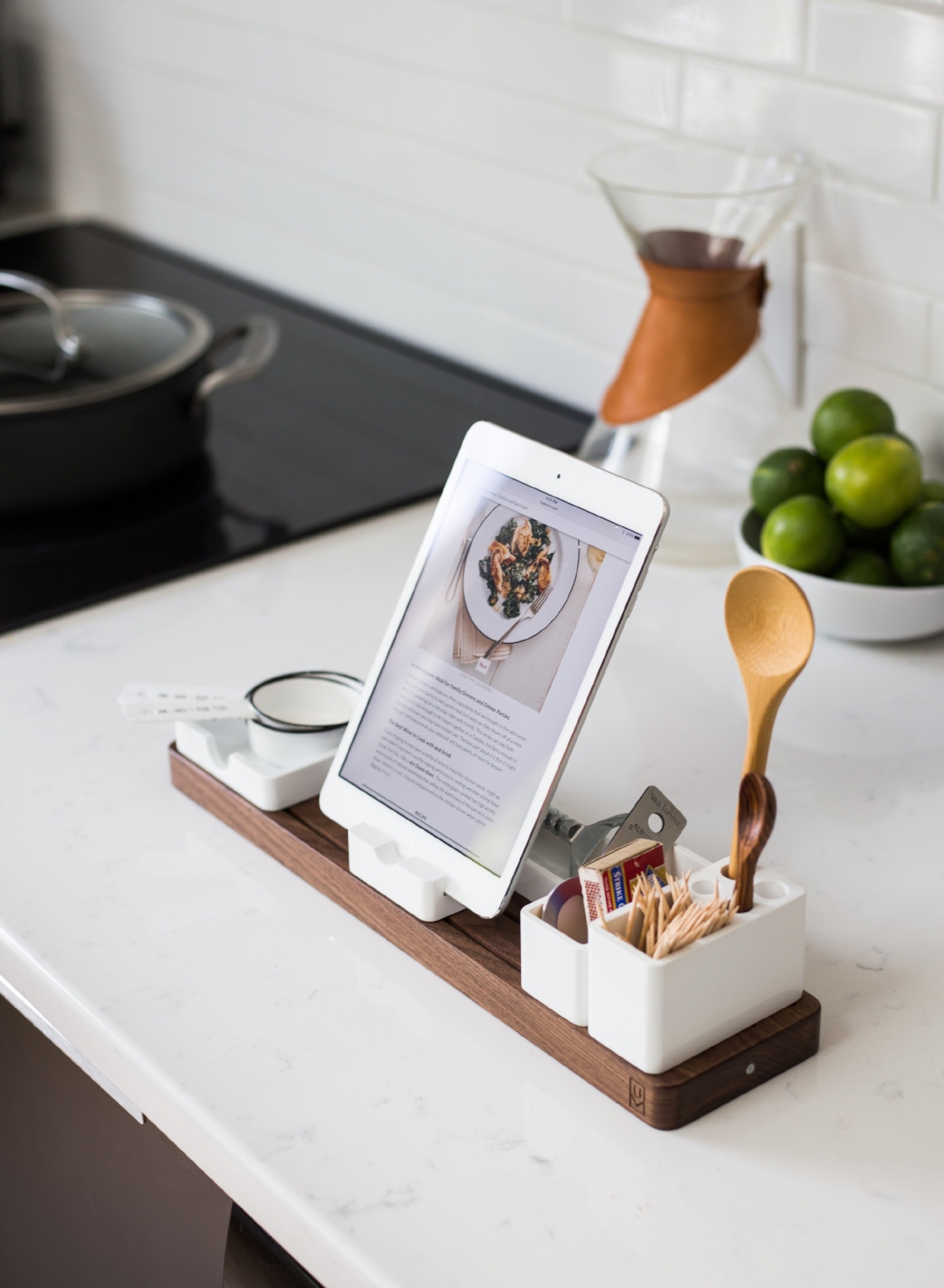 3. nail down your cooking times
If there is one sure-fire way to nail a dinner party, it's by serving food that is cooked to perfection! For someone who isn't well versed in the kitchen, this is the most daunting task of all: making sure everything is cooked well and finishes at the same time. The easiest way to tackle this is to ensure you are fully prepped prior to your guests' arrival. Make sauces, dips and dressings the day before, chop your veggies hours in advance, and pre-portion your herbs and spices. A little preparation goes a long way and takes a lot of stress off the night-of.
Once you're prepped and ready to go, figure out how long you will need to cook each dish. Generally speaking, starches (potatoes, legumes, rice, etc) take the longest to cook, followed closely by proteins and then non-starchy vegetables. This is not a hard and fast rule but is a good guideline to get you started. Luckily there is an app for everything and below you'll find a list of handy tools that will help you master your cook times.
Weber Grill: Use this app to get clear directions and cooking times for anything you put on the grill. Set multiple timers at once so you can char, not burn, your food and browse through hundreds of tested recipes to switch it up at your next barbecue. iOS
How To Cook Everything: A book as well as an app that teaches you how to master basic cooking techniques. Available on iOS or you can buy the ebook here.
Digital Meat Thermometer: Lets you know when your proteins are fully cooked. This takes the guesswork out of cooking and will prevent you from serving under or over cooked meats. We recommend this one from Amazon for $12.
4. Marinate! marinate! marinate!
If you're looking to save a few bucks on the main course, opt for a slightly less expensive cut of meat and turn it into a tender masterpiece by marinating it for 24 hours. Alcohol works wonders on even the toughest steak so for a juicy, tender steak, mix a shot or two of whiskey with your favourite BBQ sauce and let that baby soak overnight. For poultry, use fresh lemon juice with salt and rosemary for a citrusy, savoury brine. This will make sure that when you roast your bird, the skin will get beautifully crisp and golden while ensuring that the inside stays fall off the bone moist.
5. use the freshest ingredients possible
Nothing beats the taste of freshly picked vegetables! We suggest buying as much of your produce as possible from your local farmers market to ensure maximum freshness and flavour. Buying locally means less travel time from farm to table which not only guarantees better taste but also a higher nutrient content. When your fruit and vegetables are bright and vibrant, your guests will truly taste the difference.